© Copyright 2010 Tink *~*~*
Next Friday after work, I'll head over to Orlando to meet up with some friends for dinner. We're going to cheer some other friends who are running in Disney's Princess Half-Marathon, and take in the Flower and Garden Festival at EPCOT.
Be sure to check in over the weekend (Saturday March 6th and Sunday March 7th)for some mobile blogging fun – I hear we're going to hit the tequila bar in Mexico 😉
In the meantime, enjoy these topiary critters from last year's Festival.
Rafiki presents the newly-born Simba to the kingdom
Mufasa's subjects arrive to pay homage to the new prince
Just look at that Orlando sky!
Happy Critturday!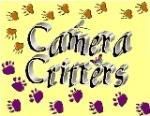 Visit other Camera Critters participants
CLICK for my previous Camera Critters posts
SUBSCRIPTIONS to My Mobile Adventures *~*~* are FREE!
CLICK to Subscribe by email
CLICK to Subscribe by RSS
Thanks for your visit!